Swimming pool
You can relax on a deck chair while admiring the garden during a stay or during a long trip.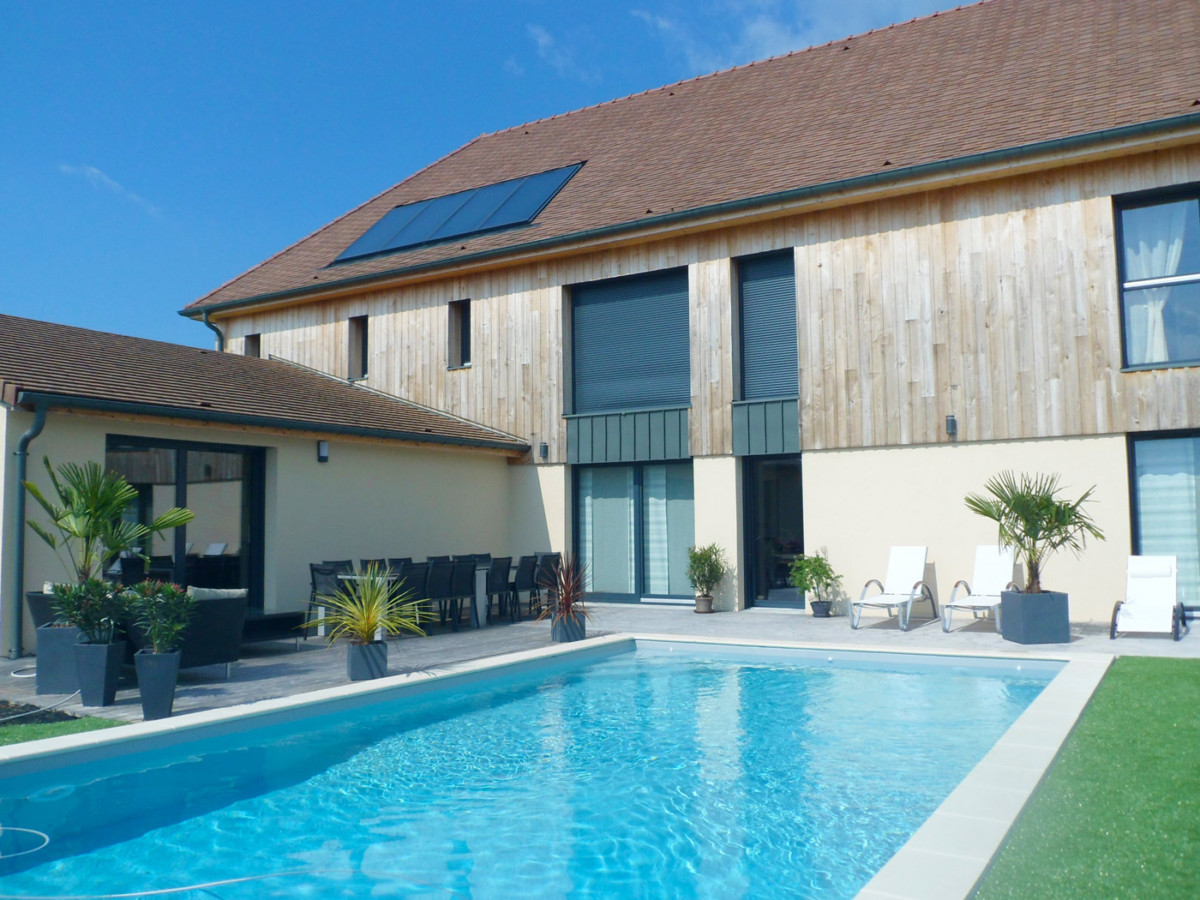 Outdoor heated swimming pool
During your stay, you will also be able to relax on the deck chairs on our terrace overlooking the garden.
Enjoy a relaxing moment in the swimming pool heated to 26ºC by means of a heat pump.
Outdoor heated 9 x 4.50m swimming pool.
Open from early May until the end of September depending on the weather.
You can also make use of our wellbeing accessories
Sauna
The sauna is ideal for optimal relaxation thanks to its therapeutic and cosmetic qualities.
Jacuzzi
Come and enjoy our SPA area with views over the garden and set in a relaxing and private zone. This Jacuzzi has three places, two of which are sitting and one laying down; it enables you to fully enjoy the massage from the 81 jets. By prior booking with an extra charge. (Not available in July – August and September due to the opening of the swimming pool).
Price for access to the Jacuzzi and the Sauna: For two people, 20€ for one hour.