The "Ô" Relaxation Zone
After a busy day, come and relax in our private wellbeing area
Our SPA packs
SPA access
28 € per hour
Jacuzzi and sauna access for 2 people maximum
SPA Gourmand
65 € per hour
Jacuzzi and sauna access for 2 people maximum
A moment of relaxation around a 1/2 bottle of Champagne and a tasting of chocolates signed by Pascal Caffet, Maître Chocolatier-Pâtissier Troyen, Meilleur Ouvrier de France and World Champion of Dessert Trades.
SPA Pur Rosé
75 € per hour
Jacuzzi and sauna access for 2 people maximum
You will enjoy an excellent maceration Rosé Champagne, also called Rosé de saignée, 100% Pinot Noir, with delicious macaroons for an hour of access to the wellness area.
Profitez également de nos équipements bien-être ...
Jacuzzi
Come and enjoy our SPA area with views over the garden and set in a relaxing and private zone. This Jacuzzi has three places, two of which are sitting and one laying down; it enables you to fully enjoy the massage from the 81 jets. By prior booking with an extra charge. (Not available in July – August and September due to the opening of the swimming pool).
Price for access to the Jacuzzi and the Sauna:
For two people, 20€ for one hour.
Sauna
The sauna is ideal for optimal relaxation thanks to its therapeutic and cosmetic qualities.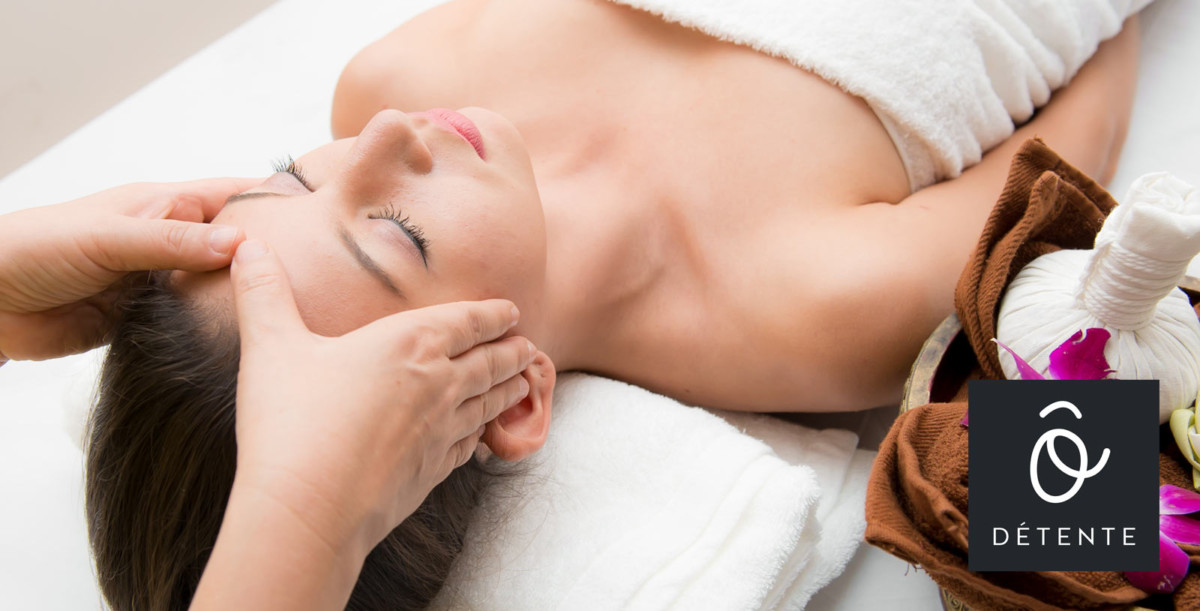 Professional massage
Ome Sweet Home offers you massages carried out by Vanessa and Mathieu, who are experienced professional masseurs who will help you to get rid of your daily stress. During your stay, concentrate on relaxing.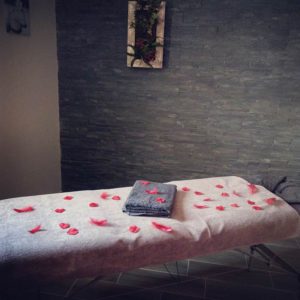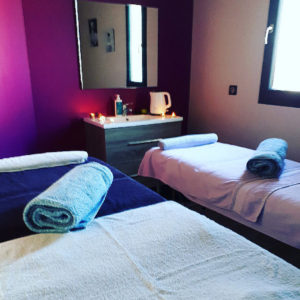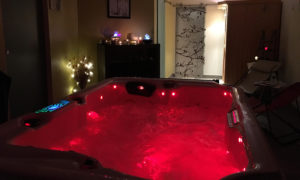 Californian massage
Duration: 1 hour - with Vanessa
This is a gentle massage based on the awakening of the senses, which encourages total relaxation that will benefit stressed and overworked people.
With your partner Vanessa, Séverine, Amandine
Hawaiian "Lomi-Lomi" massage
Duration: 1h30 - with Vanessa
This is powerful and strengthening. This is a moment of profound relaxation; the massage recalls the swell of Hawaian waves.
With your partner Vanessa, Séverine
Therapeutic massage
Duration: 1 hour - with Matthieu
With your Partner Matthieu