DINING
Find out about our meal options
Offre spéciale Réveillon de Saint-Sylvestre 2022
PComment bénéficier de cette offre spéciale ? Au moment de la réservation de votre chambre, sélectionnez simplement 2 nuitées sont celle du 31 décembre et sélectionnez notre offre table d'hôtes.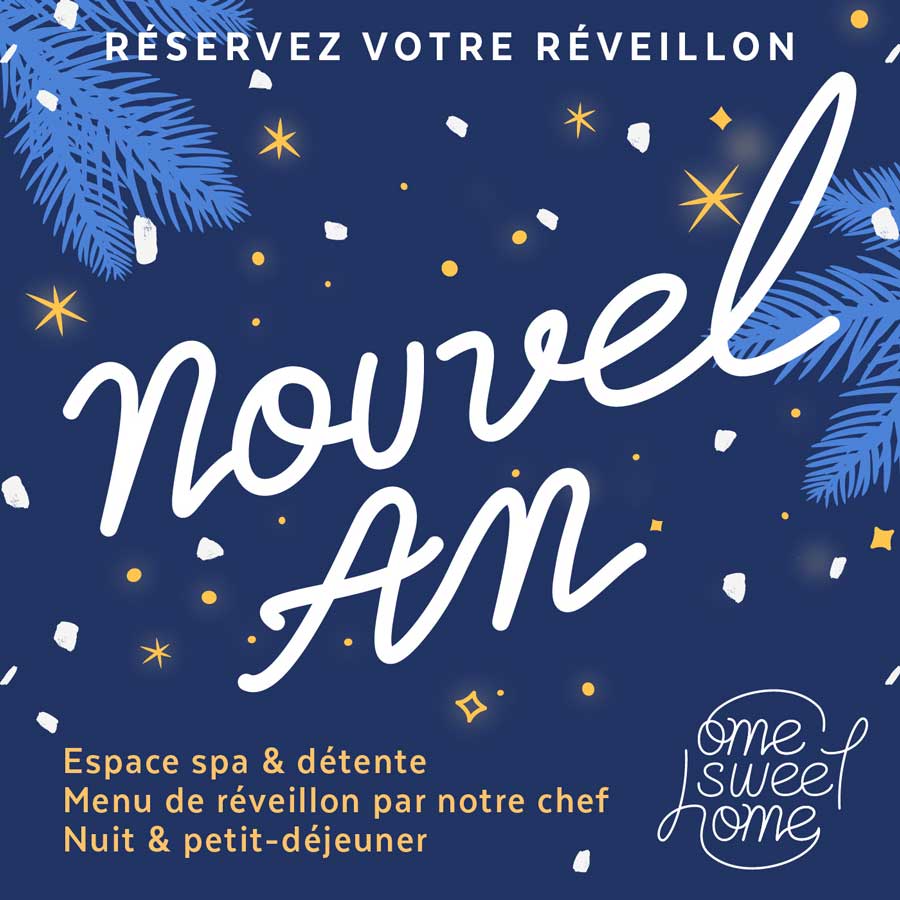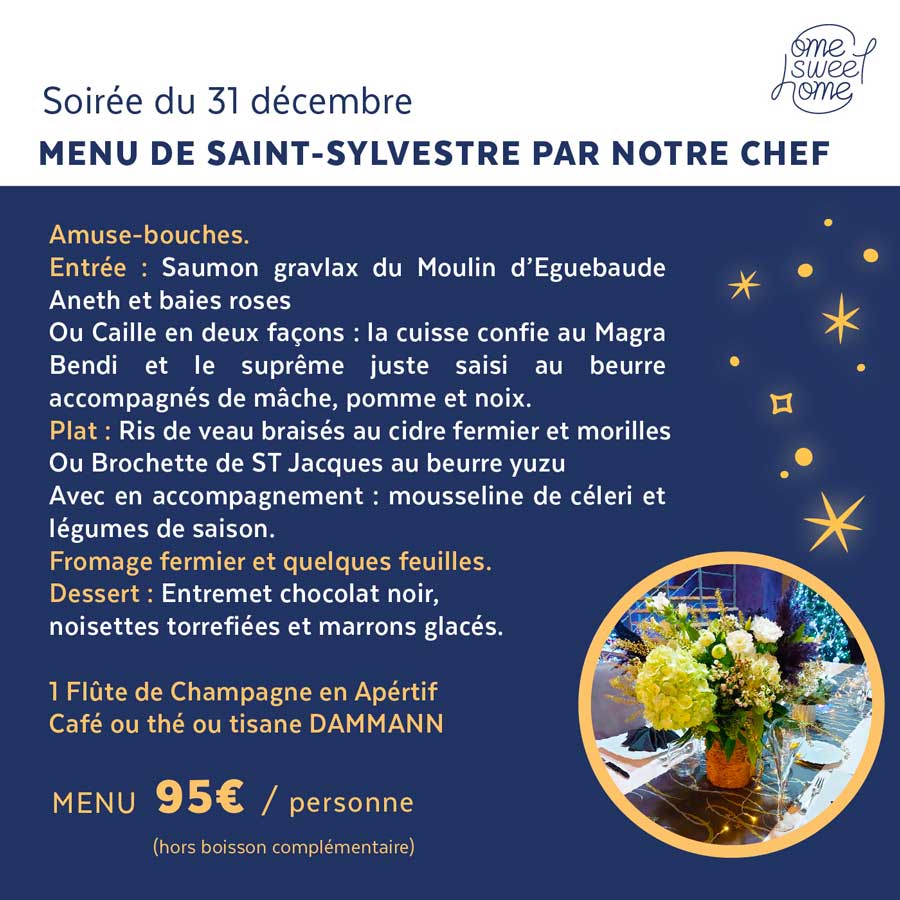 Table d'hôtes (by prior booking)
Enjoy home cooking by prior booking. In winter you can dine in the vast and well-lit living room; in summer you may dine overlooking the wood terrace and the garden while enjoying the summer scents. With the "personal Chef" ANGE, Yves and Chantal will share these gourmet moments with you, based on the inspiration and the seasons, of his best recipes prepared with fresh ingredients and flavoured with various world spices.
The menu is composed of amuse-bouche, first and main course, dessert, coffee or herbal tea.
Examples :
First course: Tartare of Salmon with red pepper caramel, avocado and Granny Smith apple, rocket with a citrus fruit vinaigrette, or velouté of red kuri squash with Chaource cream and Walnut shards or Boletus velouté, soft boiled and walnut shards. Main course: Supreme of poultry with confit garlic and fresh thyme, Sarlaise potatoes or Medallion of duck magret, sauteed girolle mushrooms, grapes and Espelette pepper, purée of vitelottes potatoes with Reblochon cheese and ham from the Vendée. Dessert: Speculaas shortbread, dark chocolate mousse with orange and clementine jelly or Chocolate feuillantine Bavarois with a peach compote and saffron confit. (This list is only an example but there are many suggestions).
Our selection of wines place the accent on a shared and pleasant experience.
The Table d'Hôtes is only available in the evening depending on demand by booking 48 hours prior to your arrival. Otherwise, there are many restaurants close by that will be very happy to welcome you.










OmeSweetHome breakfast
Breakfast is served at the large communal table in the living room; it is composed of various breads from the local bakery as well as homemade pastries. We are proud of our five to six different types of jams made with the fruits picked in our orchard.
Freshly-pressed orange juice, yoghurts, fresh cheese, cereals, local charcuterie and cheeses on request.
You will appreciate having breakfast overlooking our garden or the wheat fields or, during the summer, on the terrace by the swimming pool.